---
Facebook Is Making Its Ad Metrics Easier To Understand- What That Means For The Businesses
comments: 0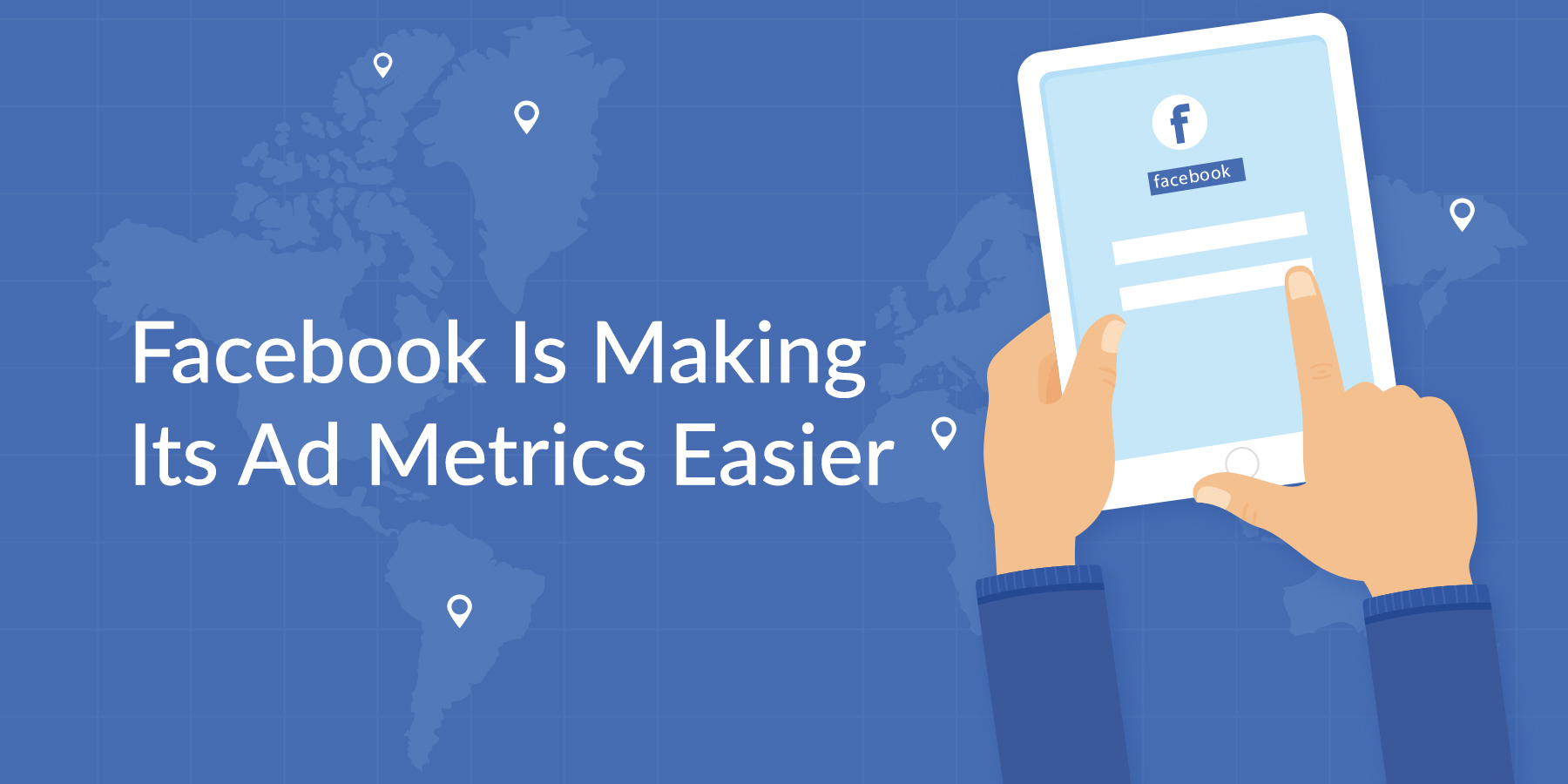 In today's times, if you own a business and you are notadvertising it on Facebook, then you are missing out on a major share of prospective buyers. That is the normal consensus as well as reality of today's global online market. Everyone we know is on Facebook. In fact, ours news feeds are filled with companies and brands advertising about their wares, announcing sales and discounts! Now, running an ad on Facebook is thus advisable to all the businesses. However, Facebook's ad metrics for business owners has always come under flak for not being transparent enough for its users.
But now the social media marketing giant has finally lent an ear to all the complaints from companies running ad campaigns on it. Facebook has recently made certain changes to its ad metrics and introduced new labels which tend to make things easier to understand for its users. They also give an insight to businesses about the impact their advertisements have on their audience in quantifiable terms.
Let us take a look at these new labels which can be found in a section withinthe Ads manager reporting table called 'tooltips'. And it's also there in the customize column selector for ads running across Instagram, Facebook and Audience Network.
Estimated Metrics
This metric provide guidance in those areas where the end result is difficult to measure in quantifiable terms. They make use of real-time data as an estimation while using sampling methods. It thus helps while calculating the reach of an ad using sampling methods.
In Development Metrics
The metrics that are labels as 'in development' are either quite new or are still being tested. Facebook testes its metrics before the launch of nay nee advertisement product.  The method of calculation of these metrics may change over time. But, Facebook in the meantime is advertising it as the transparentmethods for calculating the impact of an ad campaign.
Removal Of Redundant Metrics
Facebook has also announced that it will declutter its redundant ad metrics which will give businesses to focus on more relevant ad metrics. It will remove around 20 such ad metrics which are either obsolete, outdated or infrequently used. The list of these ad metrics has not been announced yet.
Facebook is also going to launch a brand new programcalled "Measure What Matters', this March which will teach the marketers about the new changes in their metric system
With all these changes, it is only time will tell how the new face of 'transparent' ad metrics is going to benefit the ad campaign runners on Facebook! Learn all that's new in the digital marketing world from the renowned company Graphics Merlin. Located in Delhi-NCR, the company has so far collected 500+ satisfied clients who are successfully running ad campaigns on social media. Become a successful business with Graphics Merlin digital marketing company!