---
Responsive Web Design – A new Hero which everyone likes!
comments: 2

Responsive design is the new hot. It is the in thing for any smart netizen. If you are a really real smart businessman, service provider, social crusader or a hardcore product developer, then you must have a web design which is responsive. I know, you already know that! But I bet you are not much familiar with its small-small advantages which really makes a big difference.
First, what is a responsive web design!
Actually, a responsive web is a design and development technique that produces a site or a system which can be altered as per the user's screen size. It is a wonderful browsing experience of a user to see and navigate web page according to the device's capability. This design ensures a flexible and responsive web page which can be adjusted to fulfill the user's need to see it on mobile, tablet, desktop, laptop or any other smart device.
It all started in 2013.The year now recognized as Year of Responsive Design. Since then, the whole gizmo world has seen the growing dependence on browsing through multiple devices, more so by mobile. The responsive design has opened gateway of seamless experience for the user sitting across different web operating devices. Soon, news items reading and scrolling for information multiplied in infinite proportions to fulfill the need for communication to a huge population and new star is established-responsive web design.
Advantages of Responsive Web Design(RWD)
More Audience at no extra cost
Internet is the love of everyone and it is not one way. We are loaded with web applications on tablet and mobile devices every moment. In pre RWD time, for a specific information users might have to seek it from one specific device say mobile. But post RWD, it is now possible to navigate same site among different devices with ease and clarity.
Everyday mobile and Tablet users are growing. This indicates the expansion of net friendly consumer. It is solely due to the responsive web design that the market is coming right away in the hands of a swelling consumer who in turn, is the most inspiring buyer of goods and services.
More sales, More conversion rate
Responsive design gives an improved site experience to the user in more than one way. First, for user there is no redirection. Second, Standardized Style Sheets (CSS) across devices and unified design approach results in constant look and experience. These two factors enhance user experience. This definitely creates a strong helpful impact on your conversion rates as people are familiar with navigation and site or system use across devices.
Responsive design finishes the hurdles altogether which having multiple sites can emerge. Usually these include inferior functionality, performance and similar look and feel.
Prevent time and cost on site management
It makes navigation much smoother and almost no time consumption benefit to coordinate a single responsive site. Moreover, an individual administrative interface is easy to optimize. It is possible by applying layout and workflow tools to administer right content, or those site templates that are being used for different devices. This leads to an efficient business advantage as multi-device application is manageable by single administrator.
Finish Line
Responsive design is the game of the winner. The world is becoming more prepared for media loaded mobile internet and apps, various pertinent implications need to be taken care of. These are development and upholding expenditure, strong presence in search engines and practical conversion rates. It is to address all these factors to keep in mind and thereby create a design that proves out to be useful for all interested parties in one go.
As the gen next is into mobiling their life, tableting their business and smart phoning rules their heart, responsive design is the rock music which everyone wants to play. It is the order of the day to march you ahead of your not so young website friends and foes still using traditional web designs.
Recommended Posts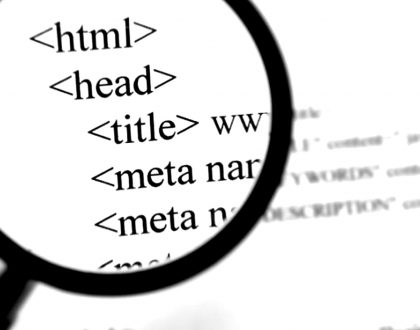 March 26, 2018